If you cannot find your meeting link and know you have registered, please check your email for a message from events@cdcaexams.org. You may need to check your junk/spam folder.
Why Attend
Despite how many things have changed because of COVID-19, the teamwork between the CDCA, dental and dental hygiene programs nationwide have continued to grow.
While we won't be gathering in Texas this year, we are proud to host the CDCA's 2021 Virtual Educators Conference!
This dynamic meeting promises to provide a unique opportunity to connect with us and each other for a 2020 yearend review and planning for 2021 examinations.
Attendees will be able to:
Learn about the CDCA, in a personal address from Chairman Dr. Harvey Weingarten
Participate in interactive forums where schools can share best practices for manikin exams and lessons learned throughout the COVID experience
Hear direct from state board members engaged in making exam acceptance decisions
Find out what changes ADEX is making for 2021
What can you expect out of your experience?
NEW THIS YEAR: multiple educators from your program may register and attend!
Grow as an educator in supporting your students with up-to-date information about all exam types
Focused discussion to help coordinators plan ahead for 2021
Gain perspective into the enhancements and evolution of dental and dental hygiene examinations.
Please set up a free Zoom account (if you do not have one already). When registering, we ask you use the email address on the Zoom account. Meeting links will be sent directly to you after your registration is confirmed.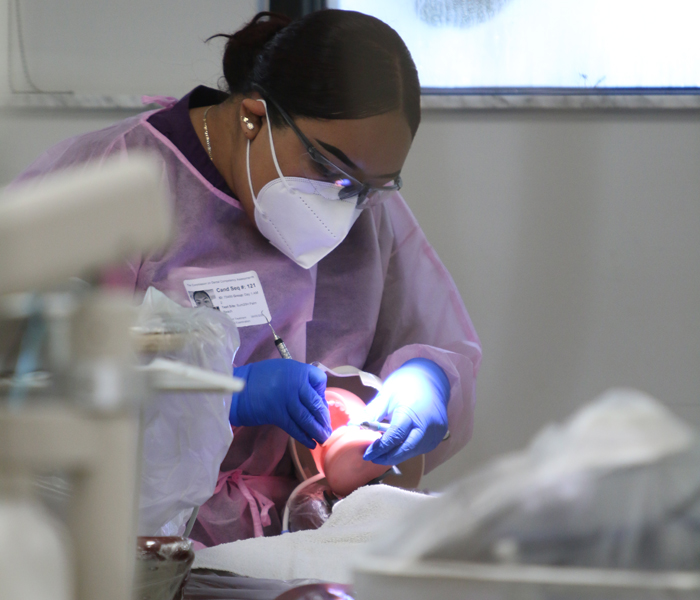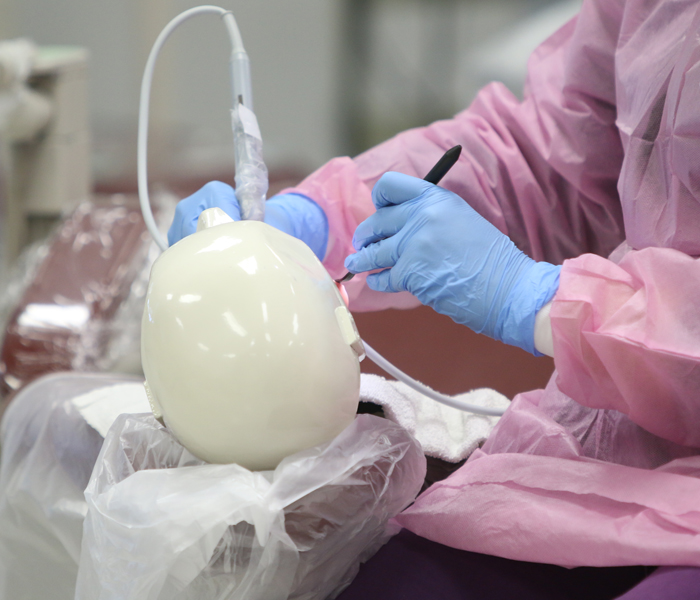 Registration has closed for this event
Schedule of Events
Friday, January 8, 2021
11:00 am ET – 2:00 pm ET
Welcome Educators
Dental Breakout
Introduction & CDCA Tools/ Process Updates
Class of 2020 ADEX Exam Results & 2021 Changes, DSE OSCE
CDCA's Dental Educator's Forum
State Board Member Panel: 2021 Patient and Non-Patient Licensure Considerations
Adjourn
Dental Hygiene Breakout
Class of 2020 ADEX Exam Results & 2021 Changes
CDCA's Dental Hygiene Educator's Forum
State Board Member Panel: 2021 Patient and Non-Patient Licensure Considerations
Adjourn
Educators Conference Resources
Can I register now?
Yes! Registration is underway! All incoming registrations will be vetted before confirmation messages with join links are sent. Keep this join link and use the unique link.
What platform is CDCA using for its virtual conference?
Annual Meeting, Educators Conference, and associated events will take place via Zoom. Please use the video ON option, as we will be able to see attendees, and microphone OFF until prompted.
Zoom Prerequisites:
Join the meeting by the Zoom using your personal computer or other device.
You will also be able to join the meeting by phone/call-in/audio only, however, you will NOT be able to participate in State Caucuses if you choose this option.
Click here for a tutorial on Zoom to get you familiar with how it works. While not all features mentioned in the video will be enabled, it will show you how to navigate and what to expect.
Will CEs be available as part of Annual Meeting and Educators Conference, 2021?
Not this year. To deliver a concise program, Continuing Education credits planned for this year's event will instead be presented in 2022. We believe that in-person delivery of this content is the most robust option whenever possible. If you are interested in becoming a CE speaker at a future Annual Meeting/Educators Conference, please let us know.
Do I need the CDCA Events App for these meetings?
Yes! The CDCA Events App is an important tool you'll need as you head into the Virtual Annual Meeting and Educators Conference, 2021. We will share meeting documents, committee reports, and speaker profiles.
It is never too early to download the app! The CDCA Events App is available for Apple and Android phones. If you have not already done so, go to the AppStore or GooglePlay and search CDCA Events. If you have registered to attend the meetings, you'll be notified when the 2021 information is posted. First-time users can log in using their CDCA or registered email address and password, cdca2018.
If you need help, please email us at events@cdcaexams.org.
I have more questions, who can I contact?
The best way to reach out to us is via the Contact Us portal on the CDCA website. Please identify yourself as an Examiner or Educator, then chose "I have a question about" and from the drop-down box select "…Annual Meeting" or "…Educators Conference."
How can I update my information (email/address/etc.) with CDCA?
To update your CDCA profile, visit Member Resources.
In the "My Tools" section on the right, click on "My Profile" to access your information. You can change your physical address, email address, update/add your photo, add your AGD# and much more.
If you are attending Educator's Conference and wish to update information regarding your school, please email us at director@cdcaexams.org.
How do breakout sessions work?
The profession-specific content of Educators Conference will take place in breakout rooms. When it is time to begin this agenda item, you will be prompted to select either Dental or Dental Hygiene from a list of available breakout rooms. Click Join. The remainder of your meeting experience will take place in your breakout room.
Please view this video for instructions on how to use the breakout rooms.
Note: users who have joined via audio only will not be able to move into a breakout room due to limitations within the platform.
Will the Educators Conference be recorded for viewing on-demand?
CDCA highly encourages live participation in this virtual conference. However, some content may be made available after the event.
Powered by HTML5 Responsive FAQ
Preface
By participating in the CDCA's 2021 Virtual Annual Meeting, you agree to comply with this policy. Please review this carefully.
The Goal of the Annual Meeting
The CDCA's Annual Meeting brings together oral health professionals and other participants to share the latest research and information. The Annual Meeting is also essential to the CDCA's governance. The Annual Meeting allows us to interact with our peers, colleagues, and friends in various ways. For many of us, it's the highlight of the CDCA calendar. And we have fun.
Personal Conduct
Our Virtual Annual Meeting this year will, by necessity, be different from our past meetings. We all share the goal of having a productive, efficient, and informative Virtual Annual Meeting. In order to do that, each of us should:
Be respectful of our colleagues during the meeting. This includes during any chats, questions, or comments.
Dress appropriately.
Be aware that on Zoom presentations, everyone's a potential star. There's no hiding in the back of the ballroom.
Remain on mute unless recognized to speak.
Avoid distractions in our background.
Understand the App used for voting and be comfortable using it.
Use of Technology
You also agree:
Not to post on or otherwise use CDCA's online platforms for offensive, incendiary, or defamatory material of any kind.
Not to post or disclose anyone's personal information.
Not to use CDCA's online platforms for self-promotion, advertising, or any other commercial messages.
Not to violate the intellectual property rights of any third party.
Not to send spam or any other form of junk e-mail to anyone.
Not to hack into another's account.
Not to share your password or other login information.
Not to violate any applicable confidentiality agreements, law, rule, or regulation.
Media and Recording Policy
As with past meetings, the CDCA may record the Virtual Annual Meeting. No part of the meeting will be made available outside of a session. By attending the Virtual Annual Meeting, you consent to being recorded during and in connection with the Virtual Annual Meeting. You also consent to the use or publication of those recordings and to the CDCA's use of your name and likeness in those recordings.
Confidentiality
Confidential CDCA information may be discussed during the Virtual Annual Meeting. As a result, you may not record or stream individual sessions, including livestreaming on any media platforms such as Zoom, Facebook, Instagram or YouTube. Anyone violating this policy will be removed from the session immediately. CDCA reserves the right to ban violators from attending future meetings.
Information from Presenters
Of course, except for official CDCA information such as our budget, the opinions, statements, presentations, data, images, videos, documents and other information expressed or otherwise shared by presenters or other participants at the Virtual Annual Meeting are for informational purposes only.