Candidate Guide
The Candidate Guide contains policy and procedure information intended to be helpful for all candidates, regardless of the examination they will challenge. All candidates are responsible for reading and applying the information provided in the guide throughout their experience through the examination process.
Test Prep for Clinical Exams
Candidates for licensure are strongly encouraged to read all official materials before the examination day. Below, you'll find access to downloadable guides and videos about the ADEX Dental and Dental Hygiene examinations. For information about computerized examinations, see Test Prep for Computerized Examinations below.
Criteria Sheets, manuals and forms for each exam type are accessible from the respective Exam page.
Videos
Check out these videos for "a day in the life" of experience for the Dental and Dental Hygiene ADEX licensure exams and more. Be sure to follow us on YouTube.
ADEX Dental Restorative Experience
ADEX Dental Prosthodontic-Endodontic & Periodontic Experience
ADEX Dental Hygiene Simulated Patient Orientation
ADEX Dental Hygiene Simulated Patient (SPTCE) Experience
Guide for Fabrication of Putty Matrices
Candidates taking the Prosthodontics section of the ADEX Dental Exam may fabricate putty matrices/reduction guides during the set-up period before the examination begins. View this tutorial for more details.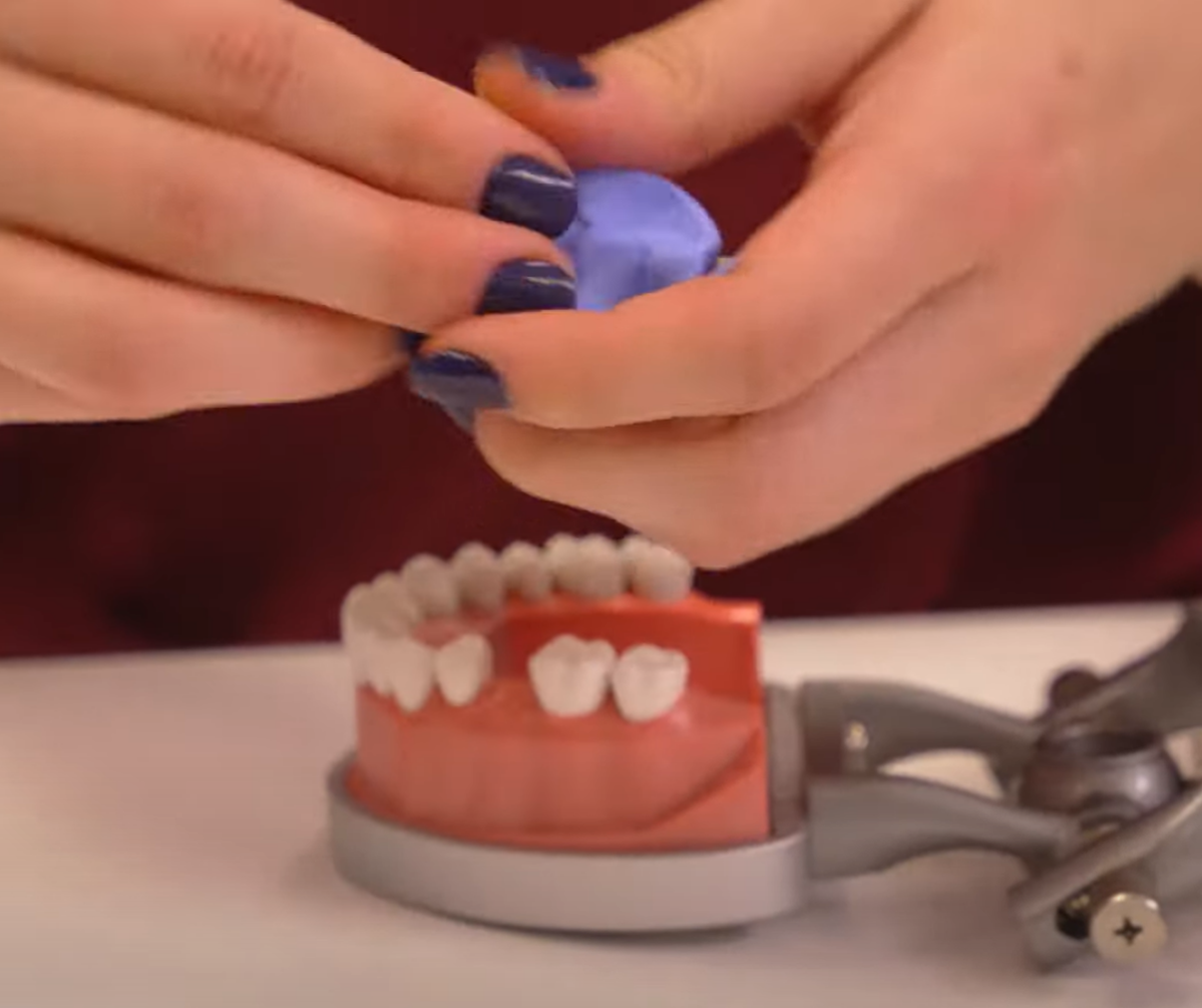 Test Prep for Computerized Examinations
How do I register for a computerized exam?
Registration for computerized examinations is easy. Learn more on our Computerized Examination Registration page.
What is an OSCE?
These examinations are based on concepts taught and accepted by educational institutions accredited by the American Dental Association or Canadian Commission on Dental Accreditation. Any current textbook relevant to the subject matter of the examination utilized in such institutions is suitable as a study reference.
OSCE is an Objective Structured Clinical Examination. They are a measurement of diagnosis, treatment planning, and related clinical judgment skills of licensure candidates. Simulation of patient situations is made through photographs, radiographs, images that can be enlarged or focused, charting, laboratory data, and other technology.
The CDCA-WREB-CITA delivers the ADEX computerized OSCE examinations to Dental and Dental Hygiene candidates. Delivered to candidates nationwide, it is the oldest, continuously maintained, independent, third-party OSCE in dentistry. It was first computerized in 2001. This page will help prepare you for the computerized examinations. For information regarding the Dental Therapy OSCE (DT OSCE) click here.
The ADEX DSE OSCE
CDCA-WREB-CITA delivers a high-fidelity ADEX Dental Skills Examination (DSE) OSCE.
The DSE OSCE is the didactic computerized portion of the five-element American Board of Dental Examiners (ADEX) dental licensure examination.
The DSE OSCE is divided into two sections with a 15-minute break in between each section. The two exam sections will assess the candidate's abilities to recognize clinical conditions and situations encountered regularly in the general practice of dentistry, and identify the appropriate treatment options.
Candidates will be asked to demonstrate patient evaluation skills pertaining to Anatomy, Pathology, Radiology, Therapeutics, and understanding of Systemic Conditions. Treatment scenarios pertaining to each of the fields of dentistry as seen in general practice will be presented.
DSE Content & Scoring
The ADEX CSCE OSCE
Similarly, dental hygiene candidates taking part in the ADEX examination will face the Computer Simulated Clinical Examination (CSCE) OSCE.
The CSCE is one of two parts of the ADEX examination for dental hygiene licensure, the other being a clinical examination.
The CSCE OSCE utilizes a simulated true-to-life environment to demonstrate all aspects of dental hygiene other than direct hand skills, which are tested in the Simulated Patient Clinical Examination, or Patient Treatment Clinical Examination.
Candidates can expect questions to cover Medical and Dental Assessment, Intra and Extraoral Assessment and Charting, Evaluation of Soft Tissue, Bone and Tooth Pathology, Anatomy, Physiology, Radiology and Imaging, Treatment Planning, Materials, Patient Care including Periodontal Procedures, Medical Emergency Management and relevant aspects related to various dental specialties and Applied Pharmacology.
CSCE Content & Scoring
Item Types
Questions appearing on the ADEX DSE and CSCE OSCE are in the form of many item types. They include multiple-choice (single response); multiple choice (multiple response), extended match, drop down, fill in the blank, hot spot, and drag and drop questions. The health-sector testing industry first saw AITs more than a decade ago. CDCA-WREB-CITA Subject matter experts and psychometricians have evaluated AITs, and believe with their inclusion, components of the ADEX blueprint will be presented in a context that adds increased fidelity with respect to the practice of dentistry.
Follow CDCA-WREB-CITA Media on YouTube for the full series of examination preparedness videos.
Exam Orientation
Orientation presentations & manuals are imperative in preparation for your examination. They contain examination-specific information concerning specialized registration information, the exact criteria you will be scored on, and more. To find exam-specific manuals, please visit the individual exam page.

To view or complete your exam scheduling process, login to the Candidate Portal.